American University of Beirut Uses Laserfiche to Take Fundraising to New Heights
3 min read
In January 2017, the American University of Beirut (AUB) launched the most ambitious fundraising campaign in its region's history. AUB needed to streamline and automate many key business processes, including gift processing and donation management. Using Laserfiche to automate many of the manual tasks involved with receiving gifts and acknowledging donors, the university has made the process faster, more transparent and more efficient, while also helping to keep any confidential information secure.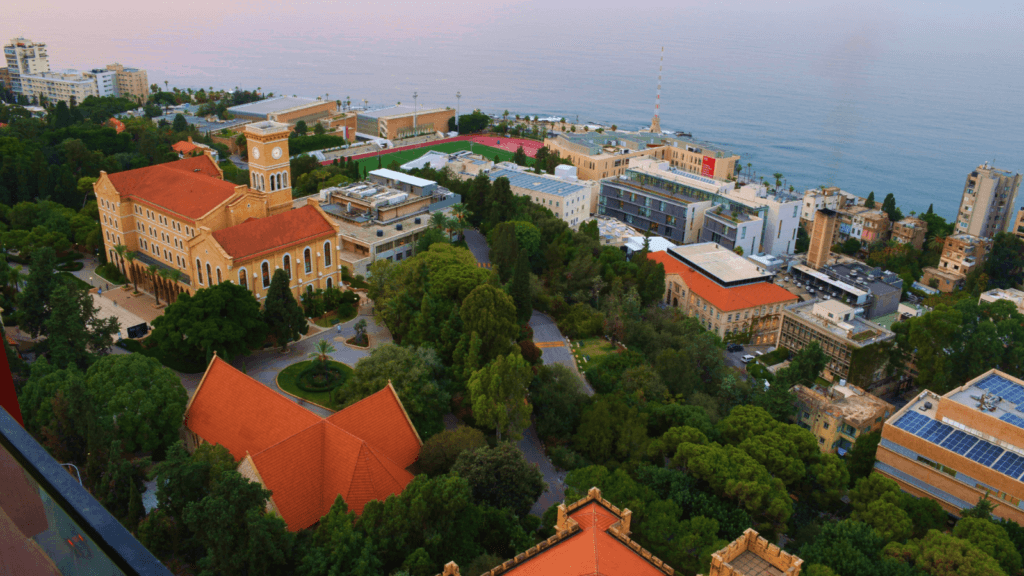 Supporting BOLDLY AUB
Founded in 1866, the American University of Beirut (AUB) is a private, independent institution of higher education. Lauded as a transformative leader in academia, the university has substantial impact on the region and the world—from its graduates' contributions to the active research, community outreach and medical care the institution provides. In order to continue attracting top scholarly talent, enhance its current programming, and build and maintain world-class facilities, AUB launched BOLDLY AUB—the university's largest-ever fundraising campaign—with the goal of raising $650 million in five years.
Along with an influx of donations, AUB also anticipated an influx of the paperwork related to those donations. The university needed a way to efficiently process and track funds, and thank donors, even when the volume increased dramatically.
AUB's Advancement Services department is responsible for receiving and processing gifts, as well as acknowledging donors. Before implementing Laserfiche, this entire process was manual and paper-driven, requiring multiple photocopies for staff review, and additional copies for a master file. Once gifts were reviewed and approved, the gift processing team would issue an acknowledgement letter to the donor, which also must be reviewed by multiple people before finally being mailed to the donor.
The AUB team knew that the process had to change: Advancement Services receives an average of 5,000 donations per year. The tasks involved with processing each gift and acknowledging their donors could take anywhere from seven to 10 days per donation. At the same time, all of the hard copies required by the paper-based process resulted in the use of around 40,000 pieces of paper per year.
Automating for Efficiency and Achieving New Goals
Using Laserfiche, AUB re-engineered this process by creating a workflow that allowed the university to digitize donation information and automate many of the tasks involved. Now, information about gifts is automatically sent to the relevant reviewers. Managers and their staff are able to track the documents throughout the entire process, increasing accountability.
Additionally, because Laserfiche automatically names and files documents into a repository, staff can more easily locate records when they are needed. Documents are no longer misplaced, and the entire process has been streamlined.
The time needed to process a gift and issue a letter has decreased to just two days. Employees in charge of gift processing now save two to three hours' worth of manual work, resulting in nearly $30,000 in savings. As a result of implementing Laserfiche, staff members spend less time on manual tasks and have increased the university's donation processing capacity.
AUB has also reduced paper use by 75 percent, further helping the university reduce costs and its environmental impact.
As a result of the successful workflow automation in the Advancement Services office, other AUB offices have begun using Laserfiche solutions at various levels as the primary content services tool. As the institution continues to digitize and automate processes, it will continue to serve students and further AUB's mission of providing excellence in education in the Middle East and beyond.
Modernize your campus for student success through secure records management and process automation. Click here to learn more.