Barranquilla Chamber of Commerce Supports Economic Growth Through Online Services
5 min read
Barranquilla is a cosmopolitan city and one of the largest ports in the northern Caribbean Coast region of Colombia. Rapid urban growth and economic development has transformed the region into a tourism hub and an active business community.
The Barranquilla Chamber of Commerce provides its services to over 72,000 companies that operate in northern Colombia and is tasked with fielding thousands of registry-related requests annually. To help support the area's dynamic development, the chamber used Laserfiche to digitally transform its operations by giving affiliates the ability to access key services online. The initiative met government requirements and initially eliminated approximately $50,000 in annual costs related to document scanning. Additionally, the chamber's use of Laserfiche created new opportunities to offer affiliates more convenient, faster online services by automating other core processes.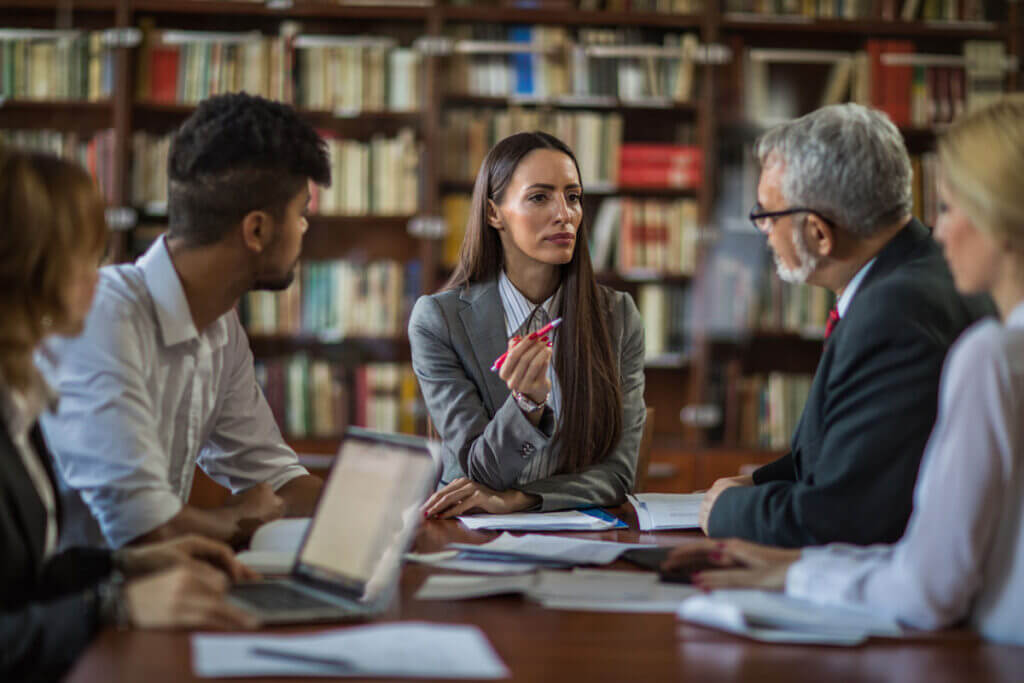 Changing With the Times
While the Barranquilla Chamber of Commerce prides itself on promoting the competitiveness and economic prosperity of the region, in 2015, the chamber's processes were not keeping pace with the area's accelerated growth. That year, the Colombian government mandated that chamber services must be made accessible online in order to meet modern business expectations and enable the country to compete in today's global economy.
"One of our biggest customer service challenges was to take our traditional services on-site and make them available over the internet," said Jorge Andon, public registry lawyer for the chamber. "We needed a platform that could satisfy the registry related requests of our more than 70,000 affiliates in a fast and safe way."
The chamber's services include enabling citizens to make requests related to the legal creation of businesses, modifying and renewing company information, and dissolving companies.
Previously, to access these services, citizens were required to travel or mail in the necessary documents to the chamber's office in Barranquilla. For example, to create a company, citizens need to file documents—such as statutes of incorporation and standardized forms—which are received and reviewed by a lawyer who ensures they meet legal requirements. If they do, the documents are registered and the company is created. If information was incomplete or did not meet legal requirements, the process was delayed—documents had to be returned to requesting party, revised as needed and re-submitted to the chamber.
"Document returns constituted around 20% of our operation, which added up to many working hours," Andon said.
In addition to streamlining these requests, the chamber also needed to make certain documents available online as part of the government's initiative to increase access to public information.
After assessing a number of solutions, the chamber selected Laserfiche, which would enable the organization to digitally transform how it provides services while offering a centralized place to manage documents and make them available to the public. "Laserfiche met our expectations in regards to information security and integration with other core applications," Andon added. "We also found that Laserfiche is characterized by innovative solutions in the field of document management software. Having a certified Laserfiche Solution Provider located in Barranquilla was another strong determinant."
"As a Colombian-based business with many customers, we understand the challenges the Barranquilla Chamber of Commerce faced," said Jaime Barrios Perez, CEO of Gestech, the Laserfiche Solution Provider that supports the chamber's implementation. "Laserfiche is a great platform for the chamber since it meets the organization's current digital transformation needs, while also enabling them to create new solutions and maintain scalability for future growth.
Streamlining Services for Affiliates and Employees
The chamber brought its paper-based registration process online by building a Laserfiche public portal, where affiliates can submit electronic forms to register for business licenses, update operational information and submit other requests.
Rather than having to fill out pages of paperwork and produce physical copies of documents for chamber employees to scan, affiliates can now log into the chamber's online portal and complete a Laserfiche Form to request the desired service. There, affiliates can also upload documents related to their business's public registry—such as articles of incorporation and bylaws; appointments of directors and administrators; or bankruptcy or liquidation documentation.
To streamline the process for chamber employees, the chamber used Laserfiche to design an automated workflow which routes information to a public registry lawyer for review. If documents meet legal requirements, the lawyer will approve them and Laserfiche will send the affiliate a tax and service bill, which can be paid online or on-site.
"The ability to request services online has brought an array of benefits for users, such as reduction in travel expenses, and reduced service response times," Andon says.
Once payment is made, documents are inscribed in the public registry (performed by an application that is integrated with Laserfiche) and available to the public online through a Laserfiche portal. As part of the workflow, Laserfiche sends a notification letter to the affiliate once documents are inscribed. If documents don't meet legal requirements, however, Laserfiche will notify the affiliate, and the system allows the affiliate to then upload corrected documents using the same filing number within one month.
"By reducing document returns, we also reduce reprocessing requests. As a lawyer, if I have a filing and I return it, then the chamber has to receive it again, and review it again, and scan it again," Andon says. "Being able to reduce the percentage of documents returned is saving us time, effort and money."
The automated process has dramatically accelerated the chamber's response time, enabling better customer service.
"Some chambers of commerce take up to 10 to 15 days to process some registration requests and we take less than 24 hours to process them. Other chambers are now starting to look at us to see what we're doing to solve these problems and deliver such fast service."

—Jorge Andon, Barranquilla Chamber of Commerce Public Registry Lawyer
Growing Opportunity for Colombian Business
As a result of the Laserfiche solution, organization-wide savings include a reduction in employee time spent receiving, scanning and returning documents. The chamber has also enabled users to correct large documents without returning them by using Laserfiche's version control function—which allows the organization to modify documents while keeping a record of changes as well as the intact originals. Improved process management has reduced the risk of complaints and consequential fines imposed by the regulatory commission.
Since the chamber's success with affiliate service requests, it has implemented Laserfiche in almost every department, including accounting/finance, human resources, legal, operations, sales, executive, information technology, marketing and records management.
"The chamber saves approximately $50,000 per year as a direct result of our online services," Andon says. "We have also seen increasing ROI at the organization-wide level that is yet to be determined."
The automated processes have also enabled the chamber to become more data-driven. Using reporting and analytics features in Laserfiche, the chamber creates real-time reports on process health that have led to faster decision making, and improved customer service even further. This has led to reputational improvement of the organization at the national level.
"We implemented Laserfiche in the chamber for two particular reasons: to offer registration services online and to publish our public documents online so people could access them," Andon explains. "But the benefits we received were much more than just that. Problems we've had in the chamber for years—we could solve them in just a couple of weeks. Designing and implementing processes in Laserfiche is so easy. If you can imagine it, you can do it."
To learn more about implementing technology for enterprise-wide change, click here to download a free eBook, "5 Strategies for Driving Digital Transformation."