Beachwalk Resort Puts Guests First by Streamlining Processes and Communications
5 min read
At Beachwalk Resort, unit owners and guests come first. After opening in 2015, the four-star condo hotel in Hallandale Beach, Florida, quickly became a coveted destination, with a reputation for casual elegance and world-class service. Beachwalk Resort's commitment to providing the best possible customer experience recently led its staff to assess key business processes. Today, the resort is using Laserfiche to automate and streamline key parts of its operations, easing compliance with the Payment Card Industry Data Security Standard (PCI) and enabling the organization to take a digital-first approach with owner relations and guest communications.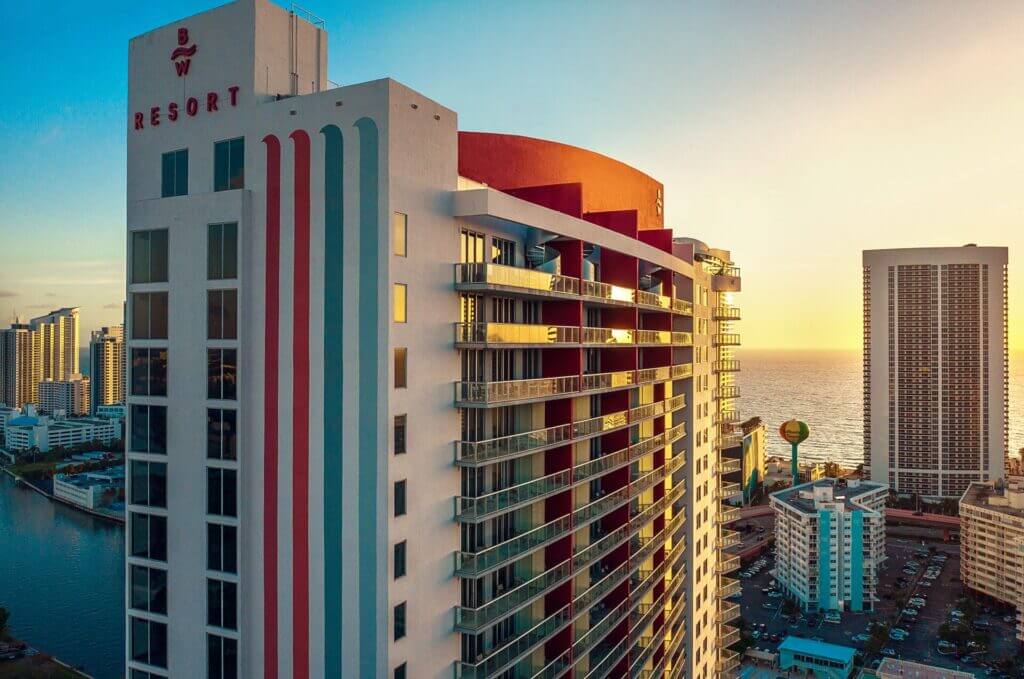 Transforming Contract Management
Beachwalk Resort is a 33-story property that operates like a luxury hotel, with many condo owners opting into a rental program to earn a percentage of sales when units are rented as hotel rooms.
"Hospitality is our business," said Gery Amaya, director of front office and owner relations accounting at Beachwalk Resort. "We are constantly looking at ways to provide the best possible service to our owners and guests."
The resort's focus on customer service recently led to the reassessment of how owner relations and guest communications were being managed. "We wanted to make sure that everything was organized and searchable," said Amaya. "Streamlined, responsive service is so important in our industry. We had permits, email communications and other information that we needed to be able to retrieve quickly, which wasn't easy when we were saving documents on different computers or shared drives."
Hotel staff also must manage guest credit card information, which adds another layer of complexity to communications.
"We do not send credit card or banking information through email in accordance with PCI guidelines," Amaya said. "The guidelines allow you to send that information through fax if you have a secure server, but that's not ideal when not everyone uses that form of communication, or you're worried about a document being left in a fax machine somewhere."
The resort recently rolled out a new way of doing rental distribution, requiring owners who wanted to participate in the rental program to sign a new contract. Beachwalk Resort seized the opportunity to use Laserfiche to automate the contract management process.
"We had to cancel the old contracts and execute a new rental management agreement (RMA) with the owners," Amaya said. The RMA and all relevant information is now sent to the owner with a unique link, which allows the owner to complete the contract and upload any personal information — including banking and tax information — without having to send it through email or fax.
Once the owner submits the RMA, an automated workflow routes it to the relevant Beachwalk Resort employees for review and approval. Documents are also automatically routed to a standardize file structure, eliminating the manual filing that employees once had to do.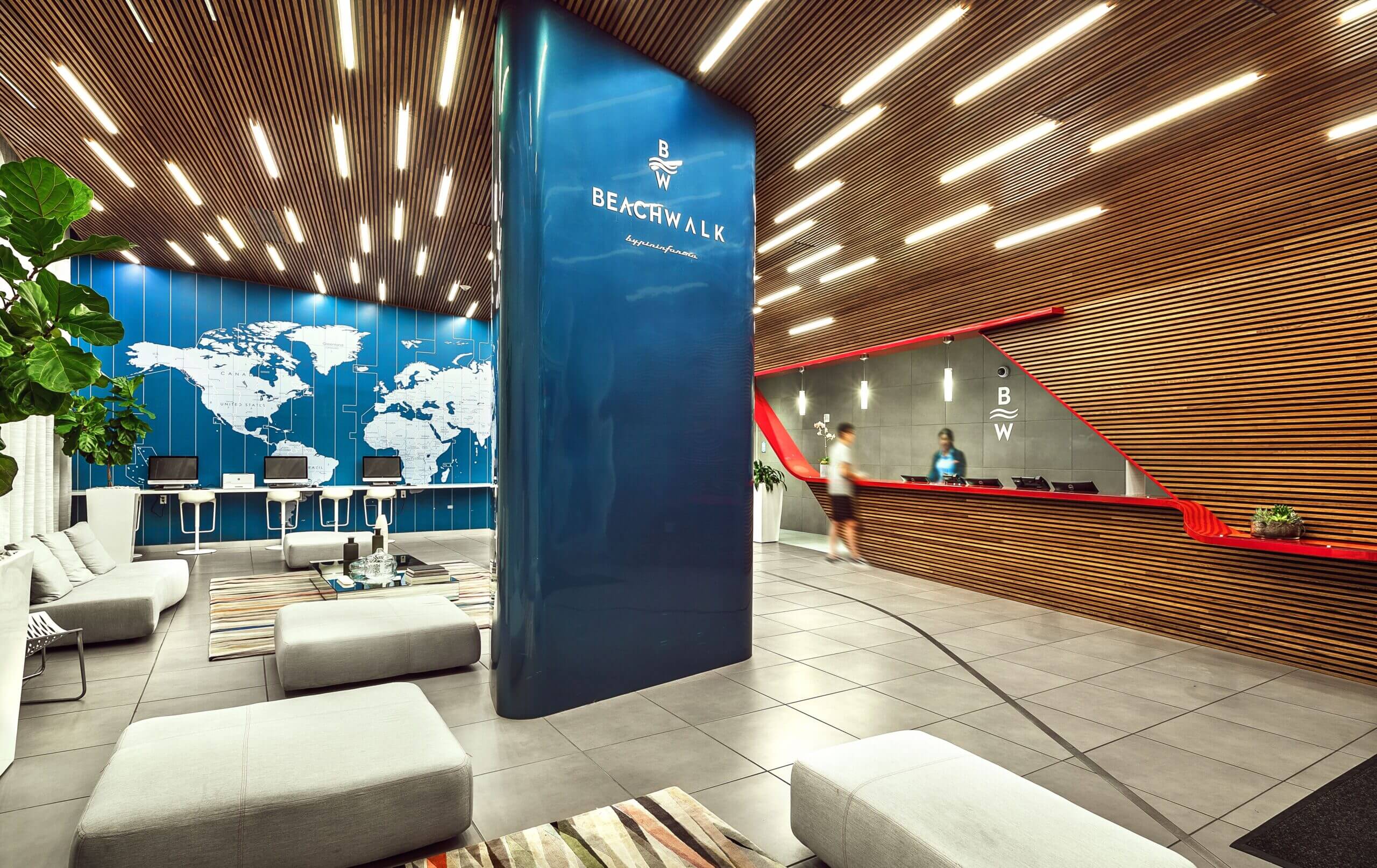 Reimagining this these contracts as a completely digital, automated process has reclaimed time for employees to focus on customer service rather than chasing paperwork. Additionally, compliance with PCI guidelines is no longer a burden on employees, since they are not charged with transmitting credit card or banking information.
The entire process is also more convenient for owners. "Some unit owners like to run a separate vacation home business, so it makes it a lot easier for them as well," Amaya said. "Owners can pull up their contracts easily, and remotely as needed. Many of our unit owners are from South America, and they either don't or prefer not to speak in English. We can easily translate forms and send different versions. It's introduced a new level of convenience for everyone involved."
"Digital transformation in the hospitality industry is incredibly human-focused," said Nareg Halajian, president of Dynamic Document Services, the Laserfiche Solution Provider that implemented Laserfiche at Beachwalk Resort. "Beachwalk Resort demonstrates a deep understanding of customer needs by leveraging Laserfiche technology to empower employees to spend more time on what matters: creating an extraordinary experience for their owners and guests."
Enhancing Experiences Across the Resort
Since the success of the RMA initiative, Beachwalk Resort has uncovered new efficiencies by automating forms-based processes throughout the organization. Using this forward-thinking, digital and automated approach, the resort is able to provide efficient, responsive and customer-centric service.
From the moment guests arrive, resort staff aims to create a memorable experience. Owners have specific rights — such as beach services or parking services — and ownership also comes with six authorized users. "If a staff member doesn't know a guest for whatever reason — maybe the owner doesn't come here often, or the staff member doesn't know their family or friends — we used to have to go and find out who is on the authorized user list, which could take longer than we'd like," Amaya said. "At the concierge, we can now go into Laserfiche as the guest is standing there, look up the contract and see that they are on the list. It's not an inconvenience to them, and we are able to provide that elevated service that they expect when they arrive at a four-star resort."
Beachwalk Resort has also significantly simplified its credit card dispute and chargeback process, minimizing the headache involved for all parties. "Credit card disputes are tricky and not fun for anyone," Amaya said. "There can be a lot of money involved. We have about 10 days to answer any disputes on credit cards. All the information we need in order to respond to the dispute is stored in Laserfiche. It used to take a day or two to find and compile the information, and now it only takes about 10 to 15 minutes per case."
Owners and guests have noticed improvements in response times to inquiries. According to Amaya, the resort has received positive feedback from owners on how quickly they're able to receive information back from staff.
"Laserfiche provided a solution that enables us to monitor everything. We know the information is automatically sent to where it needs to go; we know it's not sitting in an inbox or a fax machine."
—Gery Amaya, Drector of Front Office and Owner Relations Accounting at Beachwalk Resort
Building on Success
Amaya and the Beachwalk Resort team are now looking to automate and streamline additional processes to further the resort's digital transformation. On the horizon is accounts payable. "The prospect of automating AP processes is exciting," said Amaya. "All the content is already stored in Laserfiche, so we can't wait to reinvent what we are doing with accounts payable."
Using Laserfiche records management and business process automation, Beachwalk Resort is building the future of hospitality — a future with less tedious, manual tasks and more time to focus on customer relations and building better relationships.
"Almost every department is now using Laserfiche," Amaya said. "It's helped streamline our processes and communication. It's really exceeded our expectations."