Accounts Payable Transformation Supports Community Health Centers Mission to Provide High-Quality Care
4 min read
As one of the region's largest nonprofit healthcare and wellness services providers, Florida's Community Health Centers (CHCFL) is committed to providing personalized, high-quality care to its community members at greatly reduced cost. Managing information efficiently, accurately and responsibly is core to achieving the organization's mission, making digital transformation increasingly more important as CHCFL responds to the COVID-19 pandemic and growing patient needs.
The organization implemented Laserfiche to automate accounts payable (AP) processes, resulting in CHCFL cutting processing time by 50%. Through its digital leadership, the purchasing department's role has transcended beyond a necessary part of operations and become a significant source of new efficiencies.
"If you can spend less time pushing paper around, that's money saved," said Dee Bradshaw, director of purchasing at Community Health Centers. "Every dollar we save goes into critical resources. We all benefit. That's our goal — to make things more efficient, to save money without sacrificing quality."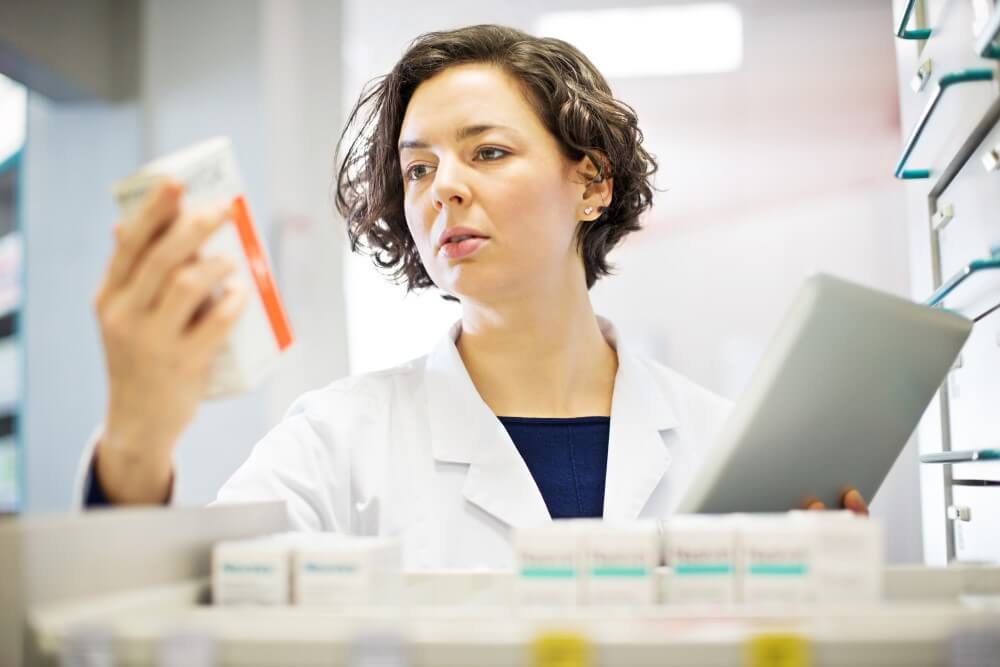 Eliminating Manual Data Entry and Automating Accounts Payable
Originally called the West Orange Farmworker Health Association, CHCFL was incorporated in 1972 as a nonprofit health organization "to be operated by and for its consumers." Today, the organization has 16 physical locations across central Florida, providing pharmacy, on-site lab and comprehensive primary care services, in the areas of behavioral health, dentistry, family medicine, internal medicine, obstetrics and gynecology, optometry and pediatrics.
"The breadth of our services is amazing," said Bradshaw. "We see homeless people; we give flu shots to anyone who needs them; we deliver babies; we have optometry and mental health. We're a medical hub. When somebody has to take two buses and a train to get here, we want to make sure that they get everything they need."
As a nonprofit providing a wide array of services, CHCFL must procure everything needed for its patients' care — including pharmaceuticals, medical supplies and equipment — at the highest quality for the lowest cost. Before implementing Laserfiche, the purchasing department used a product that was meant to automate AP processes and minimize data entry, but produced too many errors and didn't work well with the CHCFL's Abila MIP Fund Accounting system.
"Even with this other product, we ended up doing a lot of manual data entry, and it was so difficult to use," Bradshaw said. She got in contact with Hemingway Solutions, a Laserfiche solution provider that focuses on community action partnerships, nonprofits and small businesses.
"Laserfiche was the perfect accounts payable automation software for Community Health Centers because it could accurately capture the necessary data and seamlessly integrate with the Abila MIP system. Plus, the staff found it very easy to use. Now, AP processes are hands-off. Staff is saving time and money, and can focus on providing care and essential services to patients."

—Larry Phelps, sales and marketing manager at Hemingway Solutions
With the automated ordering process, staff submit a requisition form in the Abila MIP Fund Accounting system, where a PO is created for each vendor. The POs are moved into Laserfiche, which automatically routes them for approval and to the purchasing department to place the order. When the product arrives, staff check in the items against the packing slip and PO. Then the packing slip is scanned into Laserfiche. When the invoice arrives via email it is dropped into Laserfiche and workflow captures the relevant information — including vendor name, invoice number, invoice total, PO number and due date. Through the Abila integration, the automated process is able to look up information related to the purchase, including the vendor name, vendor code, general ledger (GL) code and the purchase order to make sure the invoice matches.
A workflow within the automated business process finds the PO and packing slip and attaches them to the invoice, which are then routed to the appropriate people for approval. Once approved, all data is written into Abila, eliminating manual data entry.
"Everything is automatically stored in a Laserfiche repository that we've set up to manage our records," Bradshaw said. "Everything that's closed is batched and put into our Abila system."
Throughout the process, Laserfiche sends automatic notifications to the submitter so they are kept informed. CHCFL plans to give staff the ability to participate in processes via a mobile device, and reduce friction around tasks that can't be automated.
As an organization that must process thousands of invoices per month and match them to corresponding purchase orders and packing slips, CHCFL has realized significant time and cost savings, reducing complexity for staff who have reclaimed hours previously spent on repetitive manual tasks.
"I cannot fathom processing the current volume of invoices 'the old way,'" Bradshaw said. "Laserfiche has cut our processing time in half."
Expanding Digital Transformation Enterprise-wide
Bradshaw and her team have championed digital transformation across CHCFL, and the finance department is now rolling out a Laserfiche solution to support the processing of direct pay invoices that are not PO-based. The organization is also planning to evolve its purchase requisition process with the goal of giving employees a convenient, intuitive Amazon-like experience. As the team has examined its business processes, CHCFL has found efficiencies by eliminating a number of individual software solutions and replacing them with Laserfiche.
"The more things I can do with one software, the less software I have to manage," Bradshaw added.
CHCFL continues to work with Hemingway Solutions to identify more ways to automate and transform various activities, and create efficiency so that the staff can focus on serving its community with the highest quality care possible.
"Laserfiche is so user friendly — anybody can learn and get it set up quickly," Bradshaw said. "And business and circumstances are always changing, especially today. You never know when you may need to change something in your system. With other systems I've used, making changes to fit your needs is just not intuitive. In Laserfiche, everything is at your fingertips; you're not going to have to reinvent the wheel if you need to update your process or new needs come up."
Learn more about Laserfiche AP automation and other core solutions to modernize your healthcare organization.