Tecnoglass Powers Collaboration to Deliver Industry Leading Products and Services
4 min read
Tecnoglass is a leading glass and window manufacturer, and the first Colombian company to be listed on the NASDAQ. Since its beginnings in 1984, the company has gained recognition for delivering high-quality products, competitive prices and timely delivery. In more recent years, Tecnoglass experienced tremendous growth, doubling revenue since 2014 thanks to the company's vertically integrated business and strong, innovative product offerings.
To remain on the forefront of the industry and continue to meet customer expectations, Tecnoglass introduced automation to its operations. This transfomation has affected not only the fabrication of products, but also core business processes across the enterprise.
At the heart of Tecnoglass's digitization and business process automation initiatives is Laserfiche, which the company uses to store critical documents, manage records and enable collaboration between employees and with external suppliers. This Laserfiche-enabled digital transformation has benefited the entire organization, increasing accountability, improving compliance and accelerating business across all units. Today, Tecnoglass continues on its growth trajectory using Laserfiche to eliminate repetitive, time-intensive manual tasks, and enable employees to maintain focus on fulfilling customers' quality and service expectations and remaining competitive in the marketplace.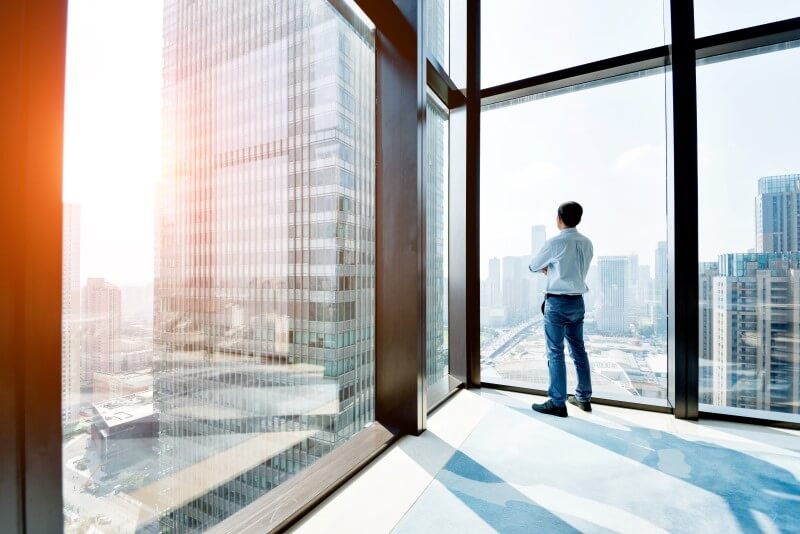 Positioned for Growth
In December 2013, Tecnoglass debuted on NASDAQ. Shortly after, the organization sought a better way to manage documents, since the company's legacy system was no longer robust enough to meet the demands of a rapidly growing business and could not be integrated with other core technologies.
"Records were disorganized, and stored in warehouses making them difficult to find," said Plinio Florez, document management coordinator at Tecnoglass. "This led to high storage costs and labor costs associated with searching for documents. It was almost impossible to consult files for decision-making, which delayed critical processes."
Tecnoglass also faced challenges collaborating with suppliers. The legacy supplier registration process was manually driven and paper-based, which led to lost documents, and difficulties with authorizing suppliers and making payments.
The Tecnoglass team found that Laserfiche could meet the company's document management needs as well as enable the automation of key business processes such as supplier registration and accounts payable. The Laserfiche platform was also easily integrated with Tecnoglass's ERP system, helping to centralize data and operations.
Tecnoglass also enlisted the help of Colombia-based Laserfiche Solution Provider, Gestech, for the implementation. "Having local support was another important part of our decision making process," said Florez.
"Laserfiche was the perfect choice to take Tecnoglass into the next phase of growth and expansion," said Jaime Barrios Perez, CEO of Gestech. "By using Laserfiche to centralize information, and digitize and automate processes, Tecnoglass created a more seamless experience for employees and suppliers that is closely aligned with the company's modern, global vision."
Getting Ahead by Going Digital-First
The most immediate change Tecnoglass made was to digitize documents and store the electronic files in a Laserfiche repository, making information easier to process and share with outside parties when needed.
"We had to change the mentality of employees, which was that documents are only safe if they're 'physically available,'" said Florez. "To the contrary, by digitizing paperwork, we have enhanced controls and mitigated risk of information loss."
Digitization made an impact across the company, especially in the foreign trade department, which manages significant amounts of Tecnoglass's transactions and activities. The company was able to save nearly $73,000,000 Colombian pesos in costs related to shipping and processing paperwork alone. Today, the company's Laserfiche repository houses more than 10 million files, all easily searchable by authorized employees.
Moving toward a digital-first environment also made collaboration with outside parties easier. The paper-driven legacy supplier registration process was replaced with a Laserfiche electronic form and automated workflow. By digitizing and automating the process, the company eliminated lost paperwork and accelerated registration, improving the experience for both Tecnoglass employees and the company's suppliers.
Using Laserfiche, Tecnoglass employees can now easily search and retrieve documents without having to step foot in a warehouse. This has resulted in faster decision making, as well as a faster response times to internal and external audits — such as those related to Sarbanes-Oxley Act, ISO standards and the company's Authorized Economic Operator certification, for which Tecnoglass has committed to both physical and IT security and safety standards throughout its supply chain by meeting requirements set forth by the Colombian Tax and Customs National Authority (DIAN).
"Laserfiche has helped tremendously with the company's compliance with legal and industry requirements. Having the search functions at our fingertips has eliminated headaches for many of our employees, and automating processes has eliminated repetitive, error-prone manual tasks like data entry, allowing employees to focus on more productive work."

—Tecnoglass General Counsel Andrea Zambrano
Accelerating Across the Enterprise
The company's success with Laserfiche continues to spread throughout the organization since initial implementation. Additional departments have automated key processes including accounts payable, supplier updates, correspondence management, user profile confirmation and document loan control.
"Departments that have benefited from the implementation of Laserfiche include: purchases, treasury, accounting, document management, foreign trade, warehouse and internal control, all of which mainly needed a solution that allowed them to optimize time, space and the fulfillment of obligations to third-parties," said Zambrano. "We have created and opened up new channels of communication with third parties, such as our suppliers. We're now able to notify suppliers when we have an issue with a document or bill — prevent billing errors and delays — and we give our suppliers more convenient methods for updating data online."
Tecnoglass's Laserfiche implementation has created a more integrated work environment, where processes are standardized and transparent, enabling the company's management team to more easily optimize resources and personnel. Employees and departments are accountable, which has led to better collaboration and better communication, even with third parties.
"Adopting Laserfiche technology opened up new possibilities for our organization that were previously dismissed," said Zambrano. "It turns out we just did not have the foundation and practices in place that would enable more innovation. Once we started implementing automated workflows, we eliminated silos and our operations became more connected. We continue to work on integrating workflows and centralizing data and processes. Laserfiche is an extremely powerful tool for our organization."
Ready to scale up and drive digital transformation enterprise-wide? Download our white paper, "Leading for Innovation and Growth: Five Strategies for Driving Digital Transformation."