Laserfiche Strengthens Leadership Team with Appointment of Vicki VanValin to Vice President of Sales
2 min read
LONG BEACH, CALIFORNIA, June 6, 2023 — Laserfiche — the leading SaaS provider of intelligent content management and business process automation — announced today that Vicki VanValin has joined the company's leadership team as vice president of sales. With over 20 years of experience in sales and business operations for high-growth organizations, VanValin will oversee global sales strategy, leading a team of direct sales professionals in addition to steering channel sales and alliances. VanValin brings a proven record of collaborating with partners around the world to deliver and augment products and services, an approach that aligns well with Laserfiche's SaaS growth trajectory.
"We are excited to welcome Vicki, a relationship-minded and data-driven sales professional with extensive experience in SaaS technology," said Karl Chan, CEO of Laserfiche. "Her track record in identifying opportunities for organizations to implement high-impact solutions and building productive solution provider, distributor and technology partnerships globally will help to expand Laserfiche's reach into emerging markets and industries, empowering more people everywhere to work smarter."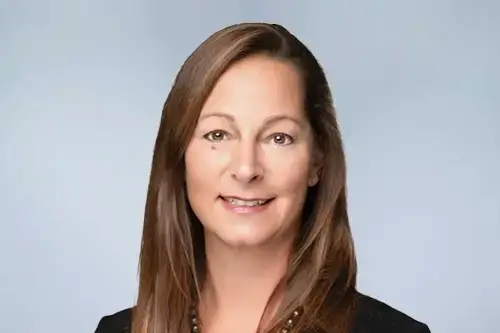 VanValin has over two decades of experience across the technology industry, spanning software, hardware and professional services in both direct and channel sales. Her professional background includes leading sales teams and initiatives at companies looking to launch new, innovative products and services, reach new markets, accelerate adoption, and grow value for partners and customers. VanValin is passionate about solving challenges with leading-edge technology solutions and using data to optimize the customer experience.
"Laserfiche is a recognized leader in SaaS content services and digital transformation, and I'm thrilled to join the team at such an exciting time for innovation and global growth for the company," said VanValin. "I'm looking forward to collaborating with the Laserfiche team and wider community of customers and partners to support Laserfiche's vision of inspiring everyone with how technology can transform our world."
About Laserfiche
Laserfiche is the leading SaaS provider of intelligent content management and business process automation. Through powerful workflows, electronic forms, document management and analytics, the Laserfiche® platform accelerates how business gets done, enabling leaders to focus on growth across the enterprise.
Laserfiche pioneered the paperless office with enterprise content management. Today, Laserfiche's cloud-first development approach incorporates innovations in machine learning and AI to enable organizations in more than 80 countries to transform into digital businesses. Customers in every industry—including government, education, financial services, healthcare and manufacturing—use Laserfiche to boost productivity, scale their business and deliver digital-first customer experiences.
Laserfiche employees in offices around the world are committed to the company's vision of empowering customers and inspiring people to reimagine how technology can transform lives.
Connect with Laserfiche:Laserfiche Blog | Twitter | LinkedIn | Facebook
Connect with Laserfiche: