Laserfiche Recognizes Top Performing Solution Providers for 2019
3 min read
Laserfiche — a leading global provider of intelligent content management and business process automation — honored the top Laserfiche Solution Providers for 2019 at its annual Winners Circle event Feb. 14-17, 2020. The celebration, which recognizes the sales achievements of Laserfiche Solution Providers, took place at Rancho Bernardo Inn in San Diego, California. In total, 51 solution providers from around the world earned a place in the Laserfiche Winners Circle this year.
"The most successful Laserfiche Solution Providers go beyond one-time sales to implement innovative Laserfiche solutions that solve businesses' biggest challenges," said Hedy Belttary, Senior Vice President of Sales at Laserfiche. "This year's Winners Circle Achievers have embraced enhanced automation capabilities, integrations with other core technologies and the cloud to enable enterprise-wide digital transformation for customers. Congratulations!"
The Laserfiche Solution Provider Program experienced growth and success in 2019, with solution providers capturing larger shares of key industries including government, education and financial services, as well as expanding into new markets. Robust educational and support resources along with new developments in Laserfiche technology — including enhancements to Laserfiche Cloud and an increased focus on industry solutions and integrations — continue to broaden opportunities for solution providers.
In addition to recognizing Winners Circle Achievers, Laserfiche presented the President's Award to DocuNav, a Texas-based Laserfiche Solution Provider with over 20 years of experience leading digital transformation for organizations across industries including K-12, municipal government, private business and nonprofit.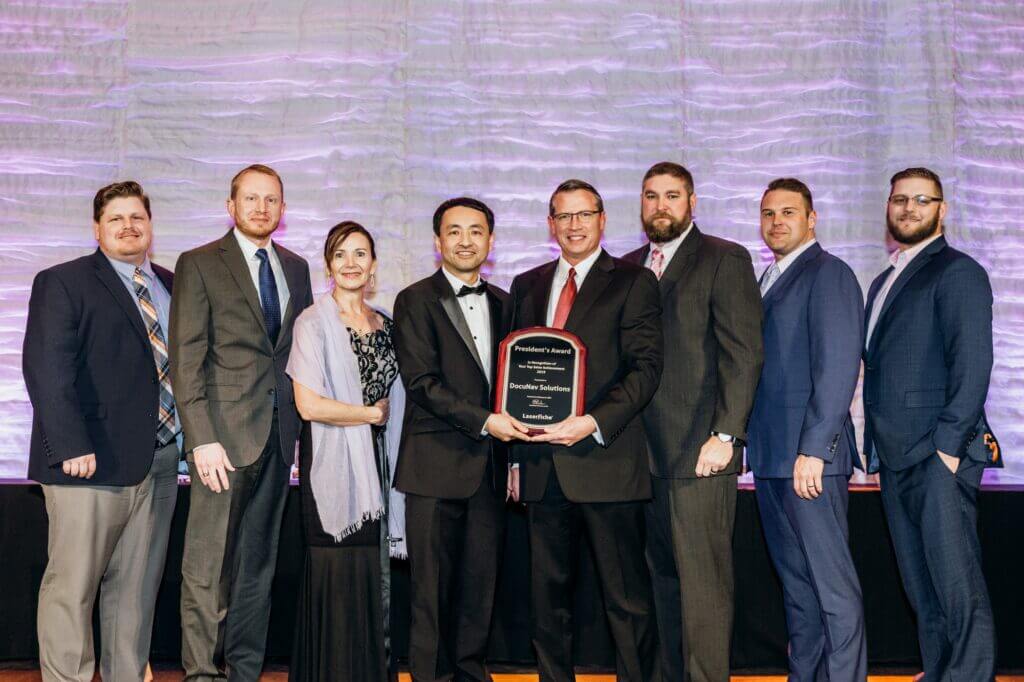 "We are excited to receive the President's Award this year for our continued focus on helping our customers leverage Laserfiche for automating business processes, streamlining approvals, ensuring compliance with record keeping mandates, and much more," said Cody Bettis, president/CEO of DocuNav Solutions. "We share this recognition with our amazing customers and what we've been able to partner together to accomplish with Laserfiche technology."
The Chairman's Award was given to MCCi, a Laserfiche Solution Provider based in Tallahassee, Florida, with both public sector and commercial sector clients across 44 states. MCCi was also recently recognized as part of the Inc. 5000's list of fastest-growing companies in the United States.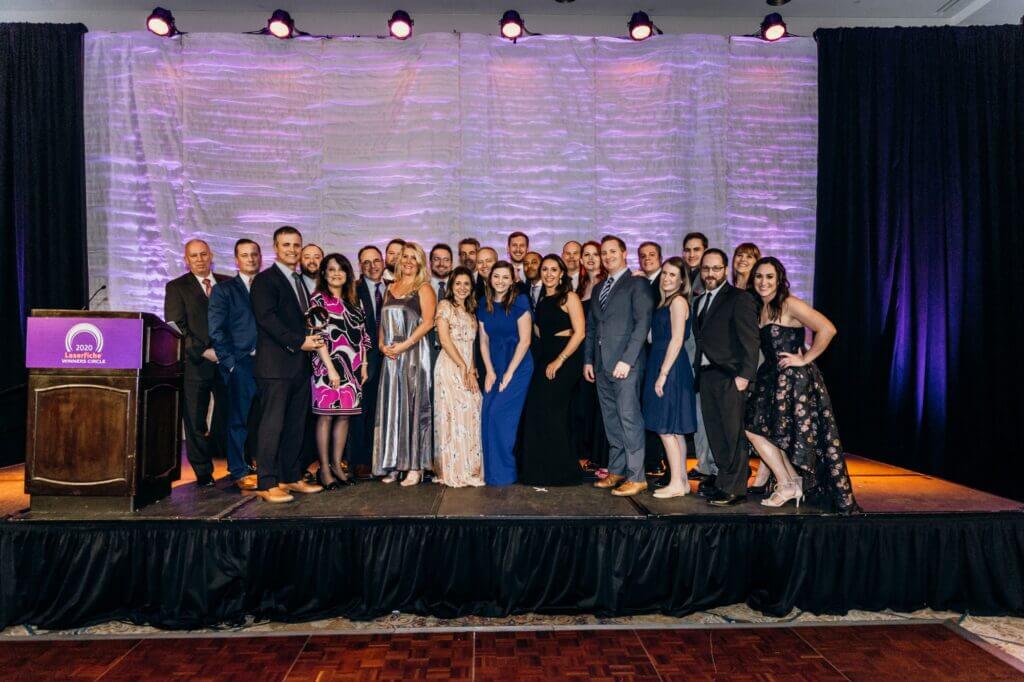 "MCCi's success is a reflection of our clients' achievements, which would not be possible without a strong commitment to serving our clients, combined with access to best content services platform on the market," said Donny Barstow, president and CEO of MCCi. "Thank you Laserfiche!"
"Our Winners Circle Achievers continue to reach new levels of success year after year," said Chris Wacker, CEO of Laserfiche. "They demonstrate a commitment to innovation, outstanding customer service and best-in-class use of Laserfiche technology to reimagine how businesses leverage data, processes and strategy. Their success has made the Laserfiche Solution Provider Program the strongest in the channel."
For more information about the Laserfiche Solution Provider Program, visit laserfiche.com/solution-providers.
About Laserfiche
Laserfiche is the leading global provider of intelligent content management and business process automation. Through powerful workflows, electronic forms, document management and analytics, the Laserfiche® platform eliminates manual processes and automates repetitive tasks, accelerating how business gets done.
Laserfiche pioneered the paperless office with enterprise content management more than 30 years ago. Today, Laserfiche is innovating with cloud, machine learning and AI to enable organizations in more than 80 countries to transform into digital businesses. Customers in every industry—including government, education, financial services and manufacturing—use Laserfiche to boost productivity, scale their business and deliver digital-first customer experiences.
Laserfiche employees in offices around the world are committed to the company's vision of empowering customers and inspiring people to reimagine how technology can transform lives.
Connect with Laserfiche: