2023 Forms and Audit Trail Releases
This release includes new features, bug fixes and performance enhancements for Forms and Audit Trail Update 5.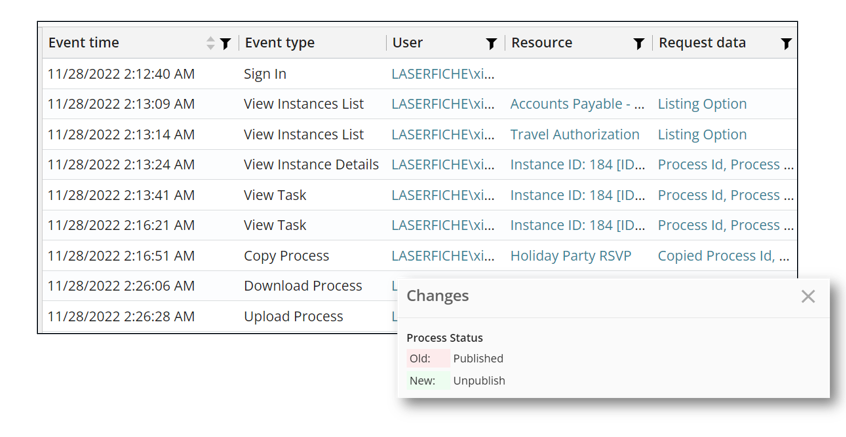 Improve your audit trail compliance when collecting sensitive data with a Laserfiche Form with new administrative actions such as who accessed or modified processes and form modifications.
New features improve troubleshooting capabilities to quickly resolve issues, even when the process is currently in-progress. Administers have more control over variables and the ability to easily filter to identify problem instances and centrally manage repository profiles.
Transform the look and functionality of your forms with automatic responsiveness for a better mobile experience, new targets for advanced scripting that opens a myriad of options, easier handling for large sets of data and more.
SEE RELEASE NOTES
2022 Laserfiche Forms and Audit Trail Updates
This release includes new features, bug fixes and performance enhancements for Forms and Audit Trail Update 5.
Conveniently approve forms in task emails. Designers now can add multiple action buttons with different action paths for a form process, improving workflow efficiencies. Forms administrators now have more insight and control over process instances and user actions.
Expand how you create your forms with new JavaScript support, updated field rules, dynamic validation of field values and more. Enjoy more customization options with image upload into custom HTML fields and more.
Updates to support auditing in Laserfiche Forms to meet compliance requirements when using forms to collect sensitive data.
Quickly build integrations with Laserfiche using RESTful web APIs to extend the Laserfiche platform into your tech stack.
SEE RELEASE NOTES
Laserfiche 11 brings major enhancements
This release includes new features, bug fixes and performance enhancements across the platform.
Support for single sign-on and multifactor authentication has been added across the Laserfiche suite, allowing for additional security and a smoother sign-in process.
Quickly create more attractive and easily readible forms with improved drag-and-drop directly on the canvas, making it easier for the everyday user to build with forms.
Administrators can now correct errors made in a submitted form or otherwise change variable values within a process instance.
Several improvements to help you find and work with documents and the ability to easily batch print.
Rather than relying on the users to extract images at import time, you can now generate automatically image pages from PDFs in the background to standardize settings, ensure consistency and save time for your users. This additionally allows users to use annotations on their PDFs.
Securely share content from the Laserfiche repository with external users through the web client. Direct share offers access limited to only relevant documents for highly sensitive content.
New audit reporting experience that makes it easier to create and view audit reports.
SEE FULL RELEASE SUMMARY
Easy Integrations – Now With MuleSoft and Boomi
Automate business processes and share data across 100's of applications.
Open up a new world of integration possibilities and connect virtually any major application in your enterprise.
Laserfiche is now part of the integration Platform as a Service (iPaaS) that standardizes how applications are integrated into an organization, making it easier to automate business processes and share data across multiple applications.
Through our strategic partnerships with Boomi and MuleSoft, organizations can now easily connect our leading enterprise content management system and process automation to all the other applications your company runs on.
VISIT THE SOLUTION MARKETPLACE
Automate business processes and share data across hundreds of applications
Discover New Features to Transform Your Business
WEBINAR
Laserfiche 11 Release Overview
Laserfiche 11 is a major release that brings a number of new features and enhancements for self-hosted systems.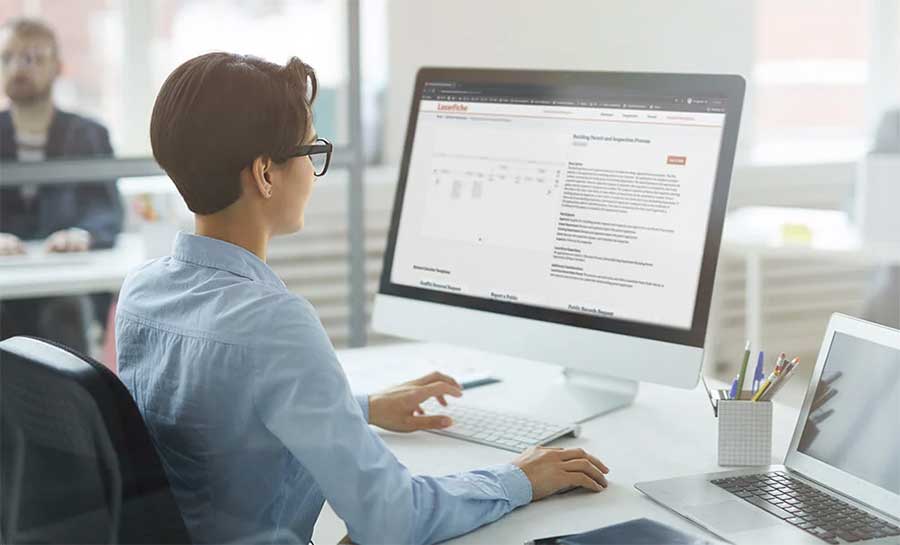 New Customer-Submitted Solution Templates
Check out a variety of new solutions that offer options to automate scanning, capture and invoice processing with EzeScan . Additionally, a new solution streamlines department requests and tasks in Microsoft Planner.
Visit the Laserfiche Marketplace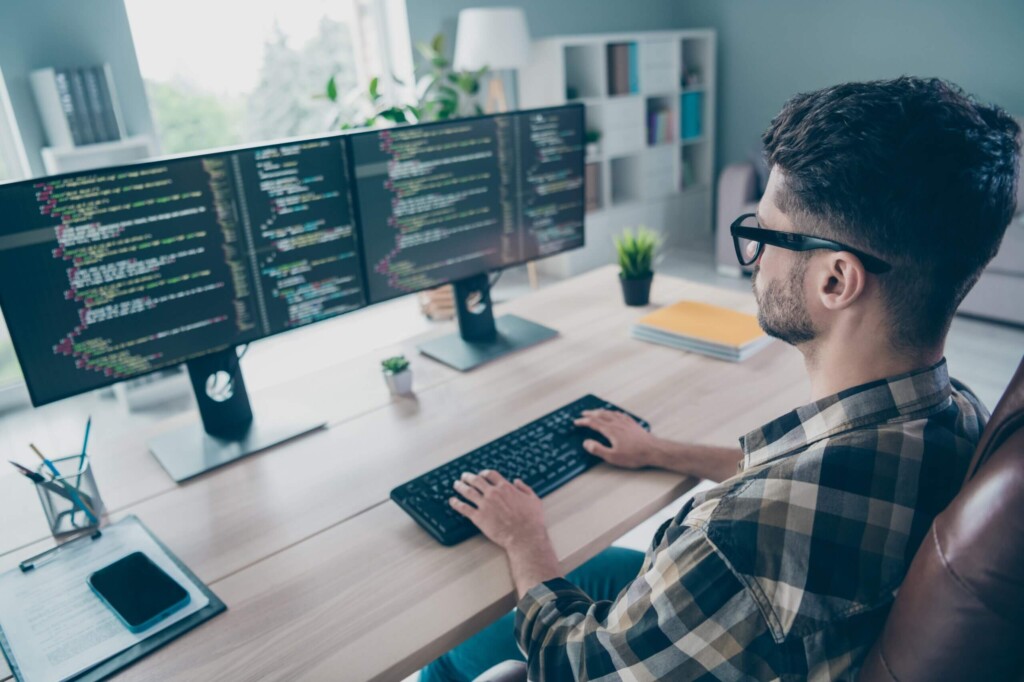 Check Out The Laserfiche API Today
The Laserfiche API is now available to self-hosted and cloud customers. Check out what it can do in the developer center!
Use a set of RESTful web APIs to build custom integrations between the Laserfiche repository and other third-party applications. Get started today by accessing how-to-guides, open-source API libraries and interactive Swagger documentation.
Visit the Developer Center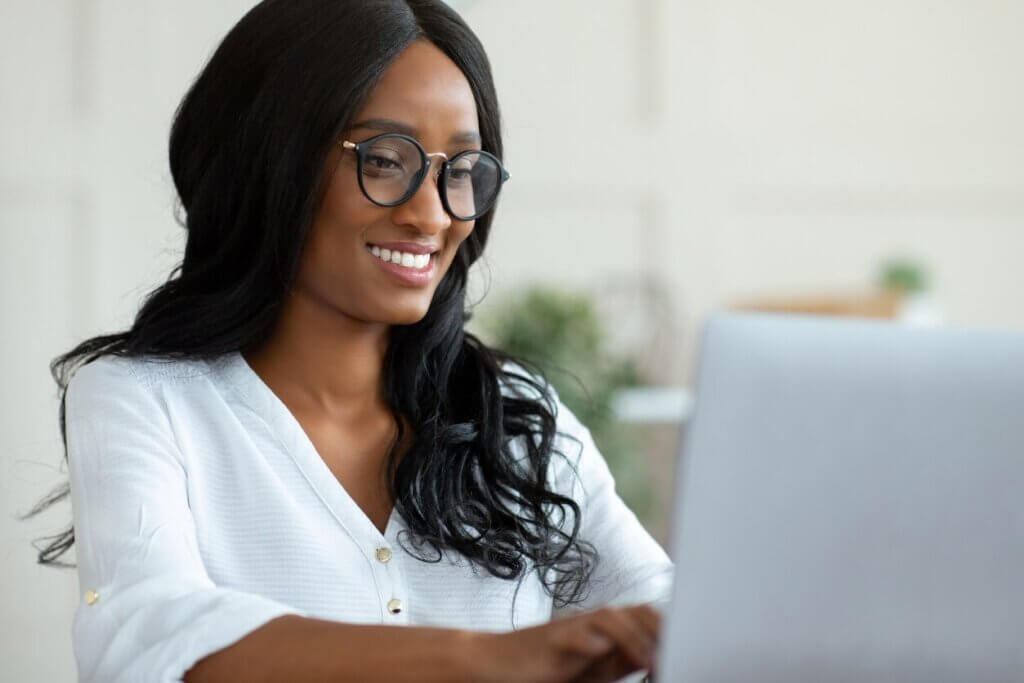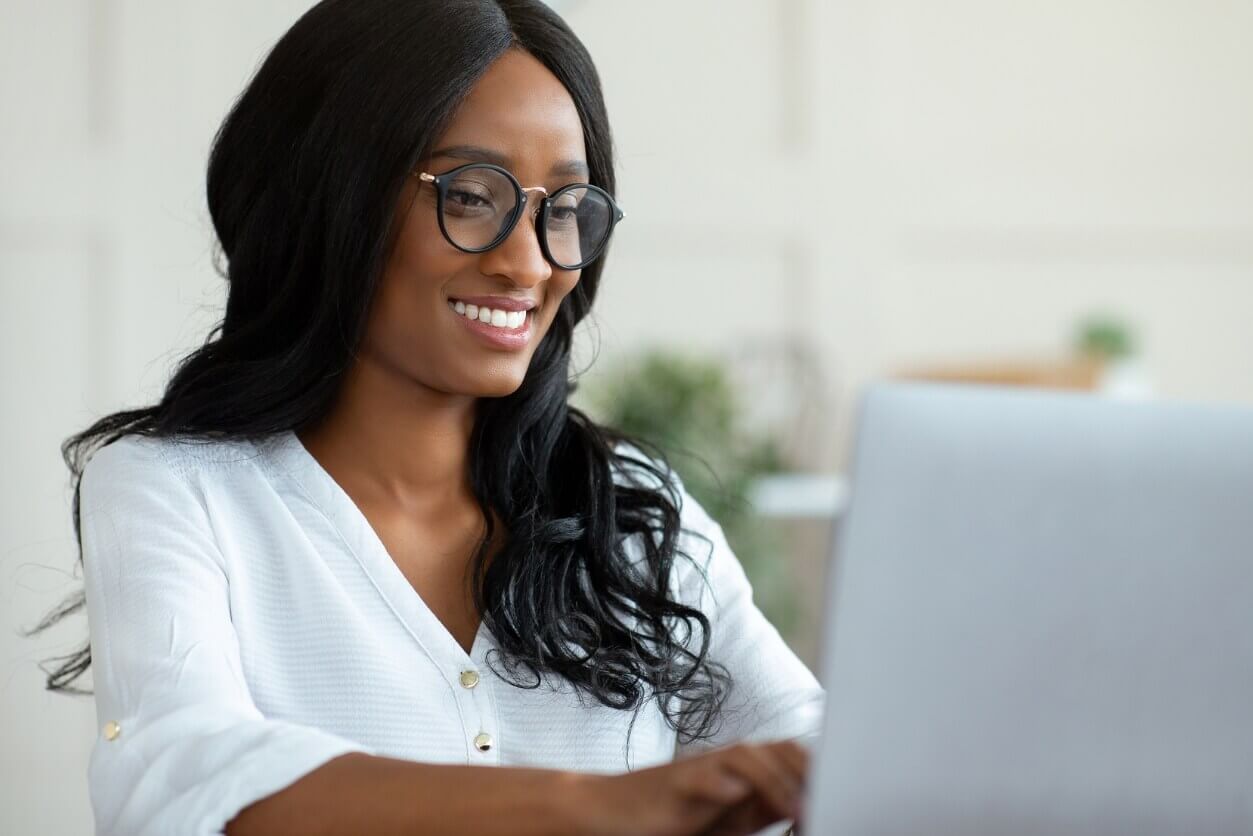 Import Agent 11 Now Released
Check out the latest Import Agent and Email Archive release! This release improves PDF handling, EML handling, has a variety of quality of life items and more!
See Release Notes
Want to Learn More?
Explore the resources below to learn more about the latest features.
Contact Us for Your ECM Needs
Whether you have product questions, support needs, or want to partner with us, we're here to help you on your digital transformation journey. Fill out the form and a Laserfiche team member will be in touch as soon as possible.