Technology Helps Frisco Independent School District Manage Unprecedented Growth
5 min read
Frisco Independent School District (ISD), located about 30 miles north of Dallas, Texas, has grown over 800% in the last 20 years. A focus on providing strong academics and outstanding opportunities for students has made the district a destination for families moving to the area. In order to continue providing students with personalized high-quality education, however, the district needed to address staffing needs and the administrative growing pains that coincided with a high enrollment rate.
The district assessed that it would need to double the number of educators on staff — a challenge made even more formidable with legacy manual, paper-driven HR processes. To accommodate a short hiring season of approximately four months, the district turned to Laserfiche enterprise content management (ECM) to automate the employee onboarding and resignation processes. Using electronic forms and an automated workflow created in Laserfiche, Frisco ISD's onboarding process can now be completed in a matter of days rather than four to six weeks.
Staff and faculty members have since expanded their use of Laserfiche beyond human resources, in departments such as accounting, operations and student services. Laserfiche now streamlines more than 50 key processes throughout the district, enabling faculty and staff to spend less time on repetitive tasks and more time focused on the success of the district's growing student body. Additionally, when the COVID-19 pandemic arrived in Texas, Frisco ISD was able to seamlessly transition to remote and hybrid work environments, and easily adjust its electronic forms and automated processes to address the needs of its staff and students.
Onboarding Employees at a Record Pace
Frisco ISD has almost 64,000 students, 73 campuses and 8,000 employees. The HR department is tasked with onboarding approximately 1,600 employees every year.
The legacy employee hiring process depended almost entirely on paper, and district leadership knew that it would not support future growth. The resignation process was similarly paper-based, and driven by manual, ad hoc tasks. As a result of delays in both processes—which often had to be completed simultaneously during a short, four-month period—it would take four to six weeks to onboard a single employee.
"The biggest challenge the human resources department faced with this level of growth was not having enough time in each day to get things done," said Bob Allen, director of business applications and process at Frisco ISD. "The sheer volume of growth hindered our ability to keep up with not only the hiring process, but also real-life situations. Whether it's a campus issue, an employee need, or just trying to get a project completed, time becomes a challenging factor."
To manage the influx of incoming employees, Frisco ISD worked with DocuNav Solutions, a Laserfiche Solution Provider, to digitize and automate its HR processes.
First, Frisco ISD used Laserfiche to automate the new employee onboarding process and now, nearly 100% of the process is streamlined with electronic forms and workflow.
Today, when a candidate is recommended for hire, the HR department receives an electronic notification from the hiring manager that kick-starts the process. An employment-offer email is sent to the candidate, who can accept or reject the offer via a Laserfiche Form. If they accept, they can complete and submit all necessary paperwork online. The automated workflow then sends the information to the relevant personnel for reviews and approvals.
New hires also receive important information, such as the employee handbook and an overview of benefits, through Laserfiche. All of these activities can be completed remotely—which was not possible before digitizing and automating the process.
"The flexibility and convenience of being able to complete tasks from home expedites the entire process and creates a great experience for both the new employee and HR representative," said Dr. Duana Kindle, managing director of human resources at Frisco ISD.
All employees involved also receive email updates every time a task is complete, or a deadline is missed. Onboarding documents are automatically filed and saved in Laserfiche, helping Frisco ISD maintain secure, consistent and accurate records management without placing additional burden on staff.
Automating the employee onboarding process benefited the district in new and unexpected ways when the COVID-19 pandemic hit Texas. Before COVID, the collection of the I-9 employee eligibility form and proof of identity was intentionally completed face-to-face, to personally welcome employees and provide a form of engagement. The district had to swiftly shift to virtual, however, when in-person interactions could put people at exposure risk. This overnight change was made possible by Laserfiche.
"Laserfiche streamlines the entire onboarding process from beginning to end," added Dr. Kindle. "New employees are completing paperwork, receiving deadline reminders, and receiving new-hire documents through the system while we are receiving critical information in one centralized location."
Today, Frisco ISD is in the midst of hiring new teachers and staff for the coming school year, with the aid of the American Rescue Plan Elementary and Secondary School Emergency Relief Fund (ARP ESSER Fund) aimed at supporting educational agencies in addressing the impacts of COVID-19. The electronic forms and automated onboarding process are more important than ever before in supporting the district's hiring needs while navigating uncertainty about the upcoming school year.
Taking a similar approach to the onboarding process, Frisco ISD has a Laserfiche automated workflow that routes the information to the appropriate managers for approval and notifies relevant employees along the way. In addition, the resigning employee is prompted to complete a questionnaire about their reasons for leaving Frisco ISD—providing valuable feedback for improving employee retention and organizational culture.
"Today, the resignation process is just as quick as the new onboarding process, which means we are no longer scrambling to free-up space for our new employees," said Anna Koenig, managing director of human resources at Frisco ISD. "It's all one seamless digital process."
The new employee onboarding and resignation processes have improved tremendously since implementing Laserfiche. Today:
Onboarding an employee can be completed in a matter of days rather than four to six weeks.
Frisco ISD employees have the flexibility to complete tasks remotely.
The HR department has eliminated many repetitive, manual tasks, enabling employees to redirect time to addressing staff and student needs.
Employee records are stored digitally, in a central location using standardized filing practices.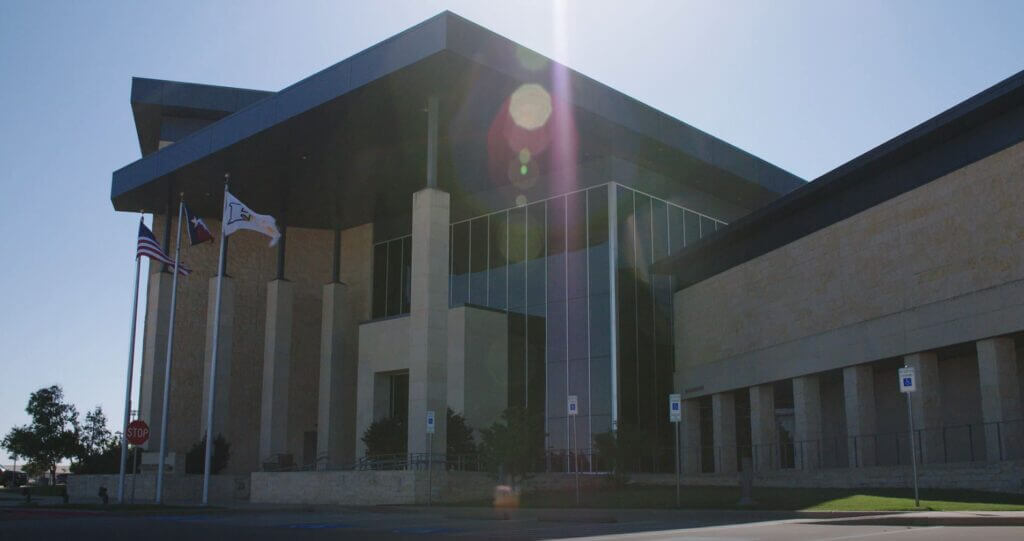 Frisco ISD's Journey Continues
Since these initial successes, Frisco ISD and Laserfiche have formed a strong partnership, and the district has continued to automate dozens of processes across the organization, including, but not limited to:
Invoice processing in accounts payable
Employee benefits document management
Compliance records management
Custodial, transportation, and general employee handbook acknowledgments
Employee address changes
Performance review acknowledgement and archiving
Employee transfer requests
Finance document management
Independent student mentoring registration
Student Gifted and Talented enrollment processing
Teacher certification tracking
Automating processes and eliminating repetitive, manual tasks has enabled the school district to scale as the student body continues to grow. In the district's accounts payable department, for example, the staff is able to process 40% more volume with 25% less resources. Also critical to a fast-growing organization, the district now maintains a central location for records that is accessible to authorized personnel, improving information accuracy and governance district-wide.
Most importantly, however, Frisco ISD has established a culture of efficiency and automation. By streamlining the majority of its processes, the district can move quickly to respond to changes in policies or procedures, regulatory requirements and — perhaps most importantly — employee and student needs and expectations.
"We always talk about preparing students for the future," Dr. Kindle added. "If we are not future-ready as educators, we can't expect the same of our students. Laserfiche has supported us in being future-ready."
District leadership knows that with this approach to processes, the organization will be able to gather data-supported insights into operations and make more informed decisions about allocation of resources.
"Our ultimate goal is to implement automation throughout the district so that we can collect process data and improve operations based on those analytics," said Allen. "Laserfiche is an integral part of this strategy, and we look forward to implementing creative solutions that will ensure student success."
Planning digital transformation for your district operations in line with the American Rescue Plan ESSER Fund? Join our education IT leadership panel for inspiration!