Do More with Your ERP and Legacy Systems
By leveraging Laserfiche's content services platform (CSP) and powerful cloud-based tools, you can extend additional turn-key functionalities to your core systems like ERP, SCM and more. Support operations to streamline supply chain management with automated workflows to create an efficient, robust procurement cycle and minimize manual work that helps your organization drive – importantly, this helps you to drive ROI justifications.
Learn More
Fundamental Elements to Optimize Resilience
Control operations, including quality insurance processes and multi-stage inspections, with decision-driven process automations. Drive your organizational goals such as:
Connecting disconnected business processes
Streamlining multi-stage approval process to reduce delays
Accessing forms on mobile devices to conveniently attach photos
Learn More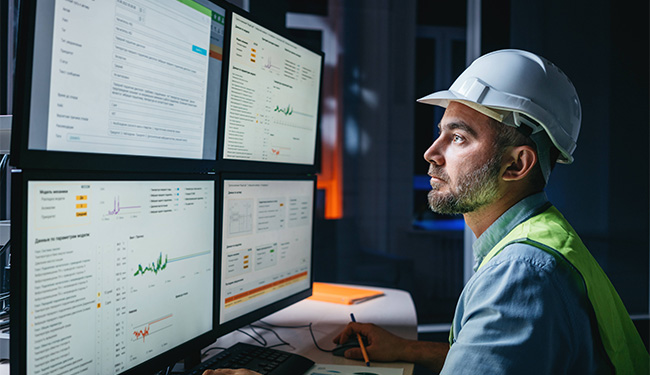 Compliance Tools at Your Fingertips
Enforce standardized forms and processes to better comply with domestic and international regulations. Apply rule-based process and custom retention schedules.
Learn More

"Digitizing processes allows us to avoid manual review of thousands of documents, and mitigated the risk of lost documents that previously had to be physically transferred between offices. We also have a full audit trail for all documents; everything is completely traceable. This digital experience puts us on par with the largest repair shops in the world." — Herbert Cabrera, IT director @CoopesaRL
Featured Success Story
Coopesa's Digital Transformation Takes Flight
The digital transformation of the aviation industry continues to create new ways for airline carriers, leasing companies and aircraft service organizations to compete.
Manufacturing Success Stories
See how Laserfiche accelerates digital transformation for manufacturers.
Get Inspired for Your Digital Transformation.
Connect with Us.
Speak with a Laserfiche Manufacturing expert to learn how we can support your ongoing digital transformation journey.